Discover the beauty of Chautauqua County, NY, an area rich in natural resources for guests to enjoy.
Year round wine tasting on the Lake Erie Wine Trail makes for an incredible and romantic getaway in Chautauqua County http://lakeeriewinecountry.org. Guests enjoy our location near more than 20 Lake Erie wineries, antique shops, art galleries, food tours, museums, comedy, casino, farmer's markets and more. The famed Chautauqua Institution is also just a 15 minute drive from the inn. Our exceptional location near so many different activities make our Lake Erie bed and breakfast the perfect choice for your romantic getaway.  Another great website for things to do locally is http://tourchautauqua.com!

Barcelona Lakeside Bed & Breakfast sits right in the middle of  Lake Erie Wine Country.  Travel twenty miles, east or west, and sample the many varieties of wine produced locally. Exploring the Lake Erie Wine Trail is a wonderfully rich and romantic experience. Here are just a few of our favorites!...

Johnson Estate Winery - this premier winery is the oldest estate winery in New York State. They also have a spirit tasting!
Arundel Cellars and Brewery– Whether you enjoy a fruit forward, sweet wine or a dry wine with flavors of rich, dark fruit and a hint of oak, they have it! They have a variety of craft beer and they serve food.
Noble Winery – enjoy their wine high on the hill overlooking Lake Erie and the vineyards.
21 Brix – surrounded by grape vineyards and cherry orchards, enjoy your wine-tasting in a their spacious facility with gift shop.
Brewing:
Ellicottville Brewing; Southern Tier Brewing; Big Inlet Brewing; 7 Sins Brewing; Voodoo Brewing.

Within 30 minutes in any direction, outdoor enthusiasts enjoy hiking, fishing, boating, kayaking, bicycling, golf and more. Natural rock formations like Panama Rocks, provide a glimpse into geological glacier activity formed over thousands of years' time. Championship golf courses wait to challenge you.
Carefully maintained, abandoned railroad lines beckon guests to meander by horse, foot or bicycle up and along the Lake Erie escarpment via the Chautauqua Gorge and trails that provide premier bird watching opportunities. Hot-air balloons and glider planes, for the more adventurous travelers, offer breath-taking views of rich farmland and our beautiful lakes.
Come celebrate the seasons on land, water or snow!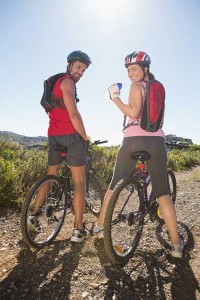 Kayaking  - bring your own or rent kayaks here at the inn! For a guided kayaking adventure visit Evergreen Outfitters.
Cycling – bring your own or rent bikes here at the inn to explore our beautiful roads and trails.
Horseback Riding - Double Dab horses and trails
Winter Sports - Buffalo Ski Center, Peek'n Peak, Kissing Bridge Snow Sports, Wilderness Lodge, Mount Pleasant of Edinboro, Cockaigne Ski Resort
Hiking - Chautauqua Gorge, Panama Rocks, Chautauqua Rails to Trails
Charter fishing and diving - Barcelona Charter and Osprey Dive Charter 
Golf - several championship courses in the area
Bird-watching - Rails to Trails sites
Harvest and wine festivals, and more

Come celebrate the seasons in picturesque Chautauqua County.
Spring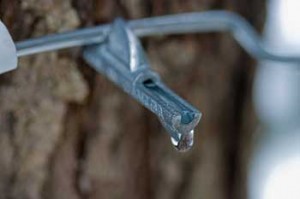 Maple Syrup Weekend Festivals
Lecture Series at the Fenton History Center
Birding at the Audubon Center and Sanctuary
Wine and Cheese Weekend - sponsored by Lake Erie Wine Country (LEWC)
Clymer Tulip Festival
Open Studio Tour - Lake Erie Art Trail
Summer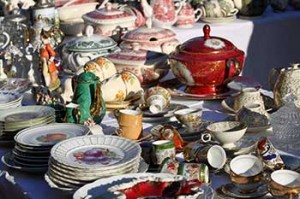 Bemus Bay Pops Concert Series - Floating Stage 61 Lakeside Dr., Bemus Point, NY
Antique & Classic Boat Show - Village Casino, 1 Lakeside Dr., Bemus Point, NY
Annual Westfield Antique Show - Westfield, NY
Lucille Ball Comedy Festival
Chautauqua Institution Summer Season -  late June to late August each year.
Fall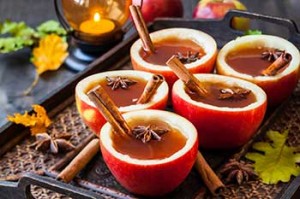 Fall festivals
Harvest Moon Cemetary Tours
Lake Erie Wine Harvest Celebration
Busti Apple Festival
Winter
Christmas in the Village and Holly Tour of Homes - Westfield, NY
Winter Village at Chautauqua Institute (many events)
Peek'n Peak Skiing/winter sports
Yoga here at the Inn

More than simply Chautauqua Institution, Chautauqua County is rich in history, culture and the arts.  Westfield, N.Y. has close personal ties to both Abraham Lincoln and his Secretary of State, William Seward.  Civil War re-enactments, art festivals and studio tours, live theater and concerts all await you when you celebrate the seasons here at Barcelona Lakeside Bed and Breakfast!  Here are just a few ideas -
McClurg Museum - home to the Chautauqua County Historical Society, this 14 room "frontier" mansion boasts fine art collections, antique furnishings, artifacts and archival treasures.  Tours and special events available throughout the year.
Chautauqua-Lake Erie Art Trail - studio tours and special events provide the eye with plenty of opportunity to appreciate the plethora of talented artists who take creative inspiration from Chautauqua County and make it their home.
1891 Fredonia Opera House - this "Queen Anne with an eclectic flair" building is home to:  "Live at the Met" series, Bach and Beyond Festival and the Cinema Series' first-run movies.  There is almost always something to enjoy here.
Lucille Ball Desi Arnaz Museum and Center for Comedy - from props and costumes, to sets and personal memorabilia, this tribute to the comic genius that was Lucille Ball has it all.  The museum has grown substantially in the last decade and is home to a national comedy festival with top-named performers every year.  This year 2018 headliners are Amy Schumer, Lily Tomlin, Dan Aykroyd and many more; see website.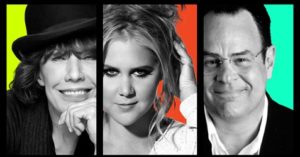 Yoga! - Barcelona Lakeside Bed and Breakfast will be offering Yoga during your stay beginning 2020!