Lake Erie's southern shore marks the northern boundary of the largest grape-growing region east of the Rockies. That prime grape-growing microclimate, with its longer growing season and abundantly rich soil, provides just the right opportunity for our local Chateau-style wine industry to build its reputation by competing around the country and throughout the world, and often winning those competitions. View below to find out the top Lake Erie Wine Country events.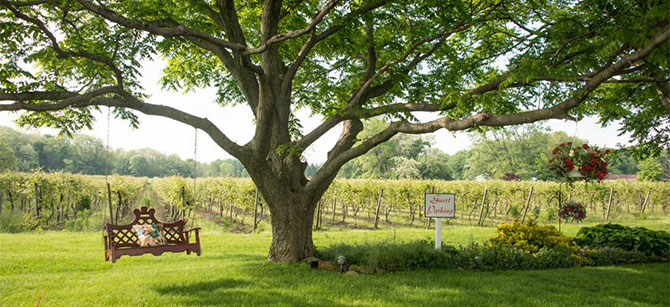 "Today, Lake Erie Wine Country produces wines for all tastes, from fruity native Labruscas and exquisite French-American wines, to European-style wines. The styles produced here are unique and diverse, resulting in wide-spread consumer enthusiasm." (source: www.lakeeriewinecountry.org)
Our Lake Erie bed and breakfast is located in the heart of Lake Erie's wine country, making us the ideal lodging choice for those wanting to explore the region. Guests can enjoy attending special events held throughout year, including: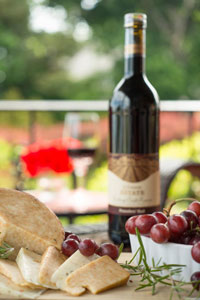 February Wine and Chocolate Weekend
TBA February 2018
The perfect way to celebrate your love. Spend Valentine's Weekend with us and enjoy 3 days of sampling food and wine pairings at 25 wineries. Learn more…
April Wine and Cheese Weekend
TBA April 2018
Enjoy three beautiful days in wine country sampling wonderful cheese, food and wine pairings at our local wineries. Learn more…
November Harvest Celebration Weekend
November 3-5 & 10-13, 2017
Spread over two weekends, tour the wineries and enjoy wine and food tasting and get inspired for your holiday entertaining. Learn more…
Sponsored by the Lake Erie Wine Country Association, each ticketed event is held annually and includes a recipe booklet from the pairings and special gifts.
Additionally, many Lake Erie wineries hold their own unique events all year round. Here are just a few:
"Beats at the Brix" live music and hors d'oeuvres the last Saturday of each month at 21 Brix Winery
Winemakers dinners and a "Goodbye Winter" Luau at Liberty Vineyards Winery
Snowshoe and cross-country skiing tours at Johnson's Estate Winery
Strawberry Festival featuring live entertainment at Merritt Estate Winery
14 mile Bike Tour through wine country sponsored by Lake Country Bike together with Mazza, South Shore, and Sparkling Ponds Wineries.
Wine and Art – held in April where local artists are "in residence" showcasing their work at many local wineries.
Come any time and celebrate the seasons & Lake Erie wine country events here in Chautauqua County.