Chautauqua County is home to many groomed and maintained scenic trails that wind through beautiful unused former rail corridors. Trails include wetlands, pine and hardwood forests, pastures and, of course, vineyards! Trails range from half-mile to five miles in length and provide ample opportunity for observing wildlife and plant life native to the region, or just moments of serenity away from busy lives.
Plan Your Hiking Adventure on Chautauqua Rails to Trails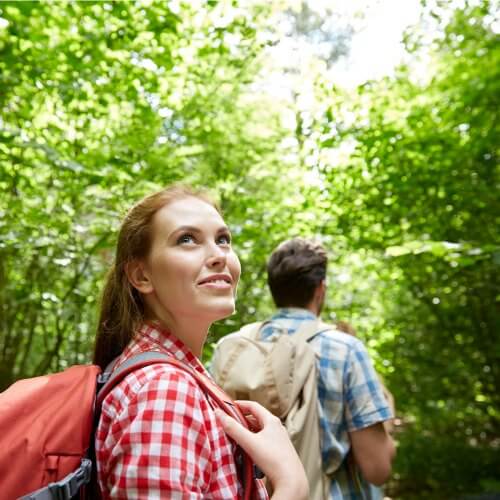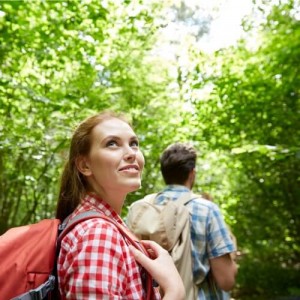 These are some of the top trails you can explore during your stay:
The Sherman Recreational Trail – .5 mile
The Ralph C. Sheldon Jr. Trail – 4.5 miles
The Nancy B. Diggs Trail – 1.5 miles
The Nadine and Paul Webb Trail 1.0 mile
Village of Mayville Trail – 1.5 miles
The Laurie A. Baer Trail 1.1 miles
The Alison Wells Ney Trail 5 mile segment
The Brocton Area Recreational Trail – 2 miles
Download the Trail Map to start planning your adventure, and visit chaurtt.org for a description of each trail.
Take A Hike! Picnic Package
Exploring our beautiful trails will surely work up an appetite! Add our Take a Hike! package and enjoy:
Backpack filled with a lunch and beverages for two
Detailed maps of our favorite trails to explore
Plus a scavenger hunt list of flora and fauna you may want to watch for!
Once you are back at the inn, check-in on Facebook, post your photos, and enjoy a scented soak in our therapeutic hot tub with a glass of sparkling cider! Only $40 per couple, plus lodging and sales tax.