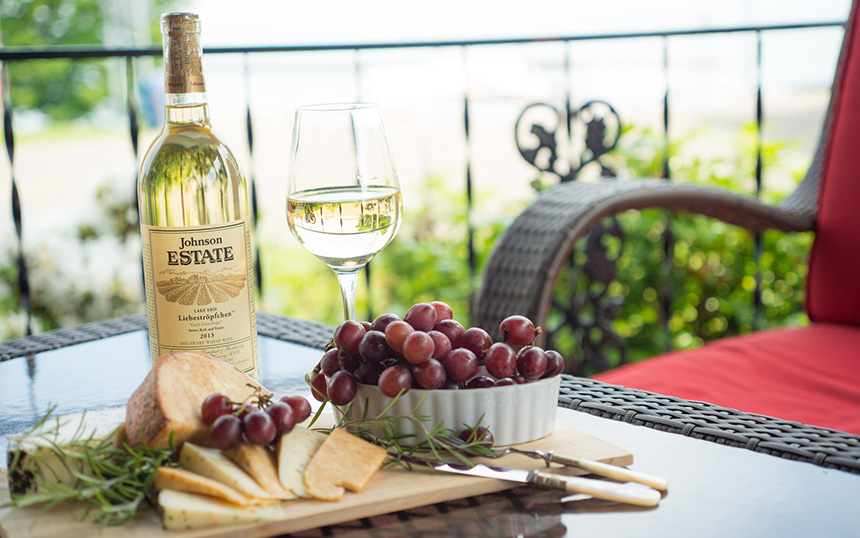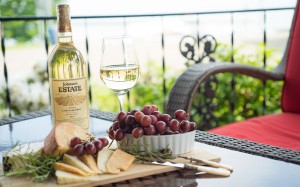 Autumn is by far my favorite season of the year.  My husband and I both grew up in this area, but lived away for many years, and fall was the time of year we missed most.  We've been back now almost 16 years, and it is always with great anticipation and "expectation" that we look forward to all things grape:  smelling the grapes (arguably the best aroma on the planet), making concord grape juice, and grape pie, which I made this past weekend for guests to celebrate several birthdays and anniversaries.  The pie was a first-time experience for most everyone here, and while enjoying it around the fire pit with wine or coffee, they declared it a huge hit!  We are so fortunate to live in part of our country that is rich with this luscious fruit.
The Lake Erie Wine Country Association also holds three events each year centered around food and wine pairings.  Coming up soon are the Harvest Wine Weekends!
2015 Wine Harvest Weekend Package
November 6th-8th and 13th-15th

Tickets to the 3-day Harvest Wine Weekend event:  tour the wineries, wine tasting, sampling inventive food pairings done with an eye toward the holiday season quickly approaching
Limousine transportation for the tour on the Saturday for 5 hours
Choice of accommodation ( based on availability), which includes a two-course gourmet breakfast each morning, afternoon tea/coffee and freshly-baked cookies each afternoon
Concierge service for planning and making dinner reservations
$195 per couple, plus room rate and taxes. Book Online or call us at 716.326.3756
Barcelona Lakeside Bed & Breakfast sits right in the middle of the concord grape growing region and the 24 wineries that make up Lake Erie Wine Country.  Guests who visit the Grape Discovery Center in Westfield, NY learn about the region – the largest concord grape region in the world – taste locally made wines and grape juice, and shop for unique gifts.
Come celebrate the fall season and find out why this region is so very special.