See the breathtaking views, caves, passageways, and dens in Chautauqua County's premier nature park, Panama Rocks. Located just 30 minutes from our Lake Erie Bed and Breakfast, this premier nature park has been open since 1885. Book your beautiful room at Barcelona Lakeside today and pack your hiking boots! Get ready to explore Panama Rocks and the many other hiking trails in the area! Add our Take a Hike! Package and we'll send you on your way with a packed picnic lunch and beverages for two.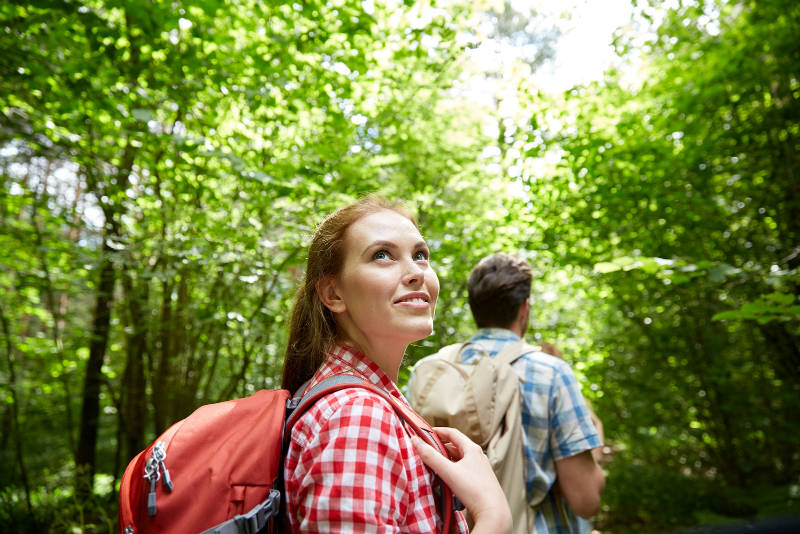 Panama Rocks Hiking
Panama Rocks is a half-mile ridge of beautiful rock formations naturally formed from quartz conglomerate rock that extends 60 feet tall in some areas of the park. The rock formation is surrounded by hiking trails. The main trail is about one mile long and is a fairly easy hike. For the more adventurous hiker, exploring off of the main trail is allowed. Venture through the dozens of passageways, crevices, and caves or stroll through the majestic woods. The park features many different trees including hemlock trees that are over 300 years old! See the roots twisting through the rocks blanketed by the fragile and beautiful mosses and ferns.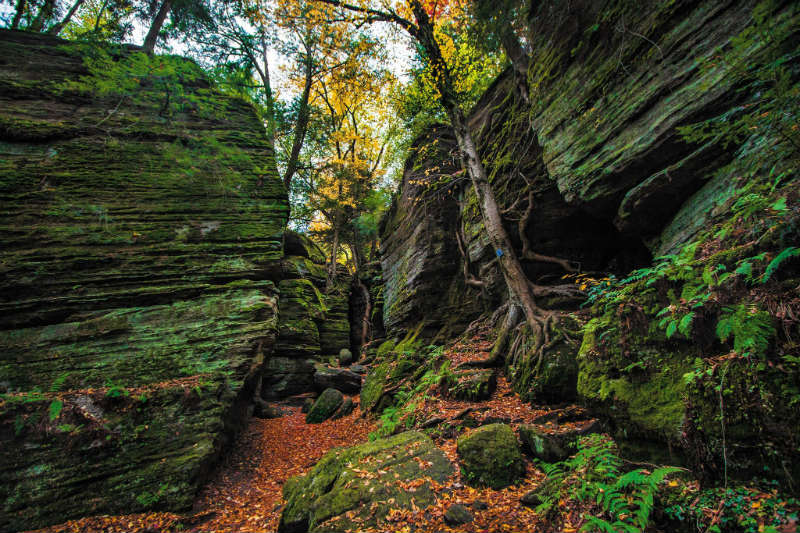 The park is open daily from 10am to 5pm. General admission is only $7.50 per person and children under 5 are free! The park offers discounted rates for children under 12, senior citizens, and groups. Before embarking on your journey, please check out the park's policies that are in place due to the delicate nature of the park.
Chautauqua Gorge Trails
Need more to satisfy your hiking fix? In addition to the Panama Rocks, we're close to the Chautauqua Gorge State Forest. The park has free admission and offers over 500-acres of outdoor space. Pack a picnic and enjoy the day use area offering picnic tables, pavilions, and fire pits, as well as the quarter mile loop trail that surrounds the area. If you're a more experienced hiker, check out one of the great seasonal hiking trails found throughout the park.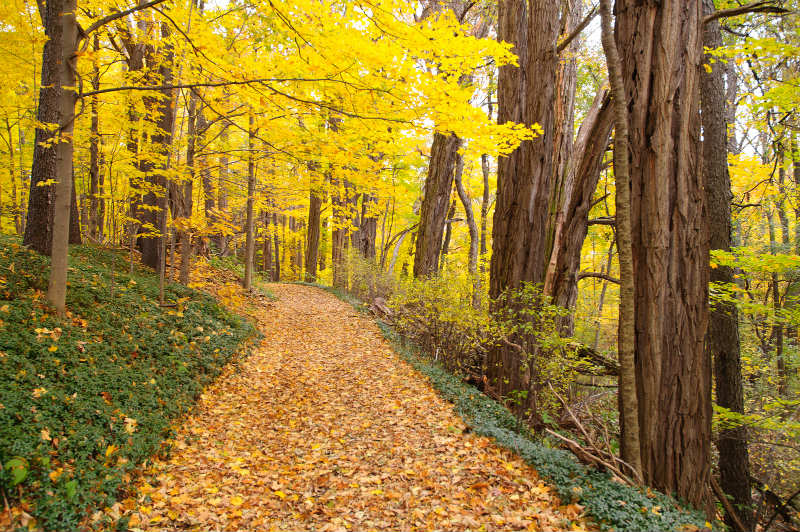 Need to wine down after all the hiking, but still feeling active? We have the perfect package to complete your outdoor adventure getaway! Check out our Wine & Wheels package, a wonderful fall activity.
Book your stay at Barcelona Lakeside Bed and Breakfast today to explore the stunning Panama Rocks and Chautauqua Gorge this season!